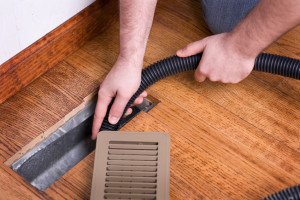 Air duct cleaning is a crucial process but many homeowners are mixed up as to whether they should have their ductwork cleaned or it does not add value at all. One of the most authoritative sources on duct cleaning is the Environmental Protection Agency and the National Air Duct Cleaners Association. According to EPA, duct cleaning does have tangible and immediate benefits and they insist it is important and it has to be done regularly.
One of the most important connections between the cleanliness of your ductwork and the quality of your indoor space are the particles which presumably find their way into your home. The proponents of duct cleaning have it that regular cleaning of your ductwork reduces the possibility of these particles from infiltrating into your home. Because the ductwork forms one of the main passages through which air gets into your home, chances of them felling these particles into your living room are high hence the need for duct cleaning.
Signs Your Ductwork Needs Cleaning
To know whether it is time to clean your ductwork or not, you need to look at the following signs:
Visible mold growth on duct surfaces – When you see mold growing inside the hard surfaces of your ducts, you should contact HVAC professionals because this means there is sufficient dirt and debris to support mold growth in your ductwork.
Vermin infested ducts – Rodents and insects like dusty and dirty surfaces. When you see them coming out of your ductwork, it means the conditions inside are favoring their existence and hence the need for cleaning.
Excessive dust and debris in your home – When the level of dust and debris in your indoor space increases, chances are high your ductwork is clogged. Normally, dust is released into your home through the supply registers.
Frequency of allergies and unexplained symptoms – Dirty ducts are associated with microbes and bacteria. When you see a rise in cases of sicknesses and allergic reactions, you should contact HVAC professionals for a duct inspection. This process will help you find out the cleanliness of your ducts and whether you should have them cleaned.
Choosing a Duct Cleaning Expert
Once you establish the need for duct cleaning, the second process involves finding a qualified technician to help you undertake the process. The HVAC industry has lots of service providers some of whom may not be fully qualified to perform the services they advertise. This is where you need to be careful and only go for approved technicians.
Before hiring duct cleaners, you need to check their certifications whether they are approved by NADCA and EPA. This plus their level of experience should act as a good guideline to ensure you are not conned. Ask them about the chemicals they use in cleaning your ductwork and confirm their VOC levels. Only low VOC levels not exceeding 50 grams per liter should be allowed.
With most service providers using the online platform to market their services, it is important that you check customer feedback so as to measure the extent to which customers are satisfied with their services. Be careful to note if there is a pending complaint or legal process against a particular service provider because this can mean a lot to you.
With clean ductwork, you and your family can breathe easy without fear of indoor air contamination and exposure to allergens.