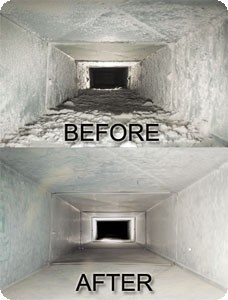 A quality indoor environment is good for you and your family. There are lots of ways you can ensure your home has the best internal environment and one of the top practices is air duct cleaning. From the face of it, air duct cleaning may seem illogical and easy to do process, but in reality this is the exact opposite. Because the duct work is somewhat hidden unlike the other HVAC systems, homeowners tend to forget that it needs cleaning.
The air duct is the passage way through which air enters and leaves your home. As such, having dirty ducts can work to your disadvantage because the incoming air will carry the dirt into your home while the outgoing air will be restricted from flowing out. As a matter of fact, ductwork efficiency is linked to the operational efficiency of every single system in your home. For instance, heat pumps and AC systems will be forced to work harder in instances where the ductwork is lodged with dirt.
Our Duct Cleaning Services
At Air Duct Cleaning Fort Lauderdale, we take your ductwork seriously and we have a special duct cleaning service which addresses all your air quality problems. Our workforce is specialized and highly trained in all ductwork matters from installations to repair and maintenance. Knowing where your ductwork should fall through at the time of installation will ensure that airflow is not restricted.
The main segment of our ductwork services is the duct cleaning process which we undertake using modern equipment such as video inspection units that help in scanning through the entire ductwork to locate dirt and debris. We recommend that your duct cleaning be done regularly so as to cancel out any possibilities of mold, bacteria and other microbes from building within your ductwork.
Our cleaning detergents are biodegradable and contain low to zero levels of VOC. What this means is after we do the cleanup, you do not have to wait for long periods of time because of the fear of chemical irritants. You can freely occupy your house the moment we are done with the cleanup. After the ductwork cleaning, our technicians vacuum the surfaces within your home to ensure dislodged dirt is sucked up so that it is not re-circulated within your home.
NADCA Ductwork Recommendations
According to the National Air Duct Cleaners Association, duct cleaning should be integrated in the overall HVAC cleaning and maintenance process. It should include cleaning or replacement of air filters, diffusers, cleaning grilles, checking of drain pans, and inspection of drain lines. This ensures that dirt does not find its way round the house because every surface is professionally cleaned. The following is part of NADCA's ductwork cleaning checklist which we have domesticated to ensure the services we provide are above standard.
Cleaning of the main supply duct as well as branch distribution ducts
Cleaning of return air ducts
Sealing of installation access panels in ducts according to NADCA standards
Removal and cleaning of supply registers as well as return air grilles
Our certified technicians never disappoint because at Air Duct Cleaning Fort Lauderdale we get it right the first time. We arrive at your home in good time and ensure the process is completed within the stated duration so that you can continue with your normal operations without disruption.
For more information on this, get in touch and our expert ductwork cleaners will be dispatched to inspect your home.