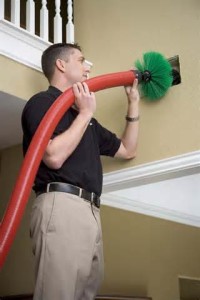 Welcome to Air Duct Cleaning Fort Lauderdale where your HVAC needs will be met in the most professional way. We have a team of qualified NATE technicians who understand every need and are ready to service your requests. We repair and install the top brands of air conditioners, furnaces, air quality systems, air handlers and all related equipment. As a matter of fact, we have grown to become one of the most trusted companies in Florida because our services are geared into meeting our clients' needs.
Because of the vast region we operate in, we have invested in a fleet of vehicles that bring our services minutes away from you. Whether it is during the day or at night, our technicians will get to you and sort out your AC problems.
Our customers are the driving force behind our business and as such we ensure all their needs are met. Customer satisfaction is something we hold dear to our hearts and every technician in Air Duct Cleaning Fort Lauderdale knows this perfectly well.
The Services We Offer
We have a wide range of services at Air Duct Cleaning Fort Lauderdale and this makes us the go-to company when it comes to HVAC installation, repair and maintenance issues. Among the services we offer include:
Your ductwork plays a central role in your indoor air quality. If your ductwork is clogged with dirt, all the particles will make their way into your indoor space. There are lots of telltale signs that your ducts and dryer vents need cleaning. Among these signs include polluted indoor environment, allergens invading the interiors of your house and dark patches. When you get in touch with our professionals, they will inspect your ductwork using the latest equipment and clean them. All the detergents we use are environmental friendly and do not leave behind chemical irritants.
At Air Duct Cleaning Fort Lauderdale, we guide our customers on the best systems to install and go all the way to ensure these installed systems are maintained in the highest possible standards. AC equipment are not only expensive to buy but also costly to repair in the event they breakdown. What we do in our company is, we enroll customers on our AC maintenance modules which ensure that their systems are looked after periodically. This limits the rate and frequency of breakdowns while at the same time increases their efficiency. During repairs, we make use of warranties from the respective brands and lower the cost of repair as much as possible.
Heat pumps are taking over as equipment which can heat and cool homes. Most people would rather buy a heat pump if their finances allow them because it will give them the services of an AC as well. Heat pump breakdowns due to failed motor fans, damaged filters and compressor units are frequent and that is why we have deliberately invested in the state-of-the-art equipment which help in diagnosis and precision in repairs. We install, repair and maintain heat pumps of all brands.
There are lots of benefits that you can enjoy from regular coil cleaning. Some of them include the removal of harmful microbes, elimination of odors and enhancement of energy efficiency. We have some of the most skilled HVAC technicians in the market who will attend to your coil comprehensively. We give you an upfront quote after assessment that will guide you into the likely expenses you will incur out of the repair. Our professionals handle themselves in an ethical manner and ensure that your coil is fully operational before they leave your premises.
Dryer vent cleaning is crucial for homeowners because clogged vents can be the source of household hazards including fires. Our team at Air Duct Cleaning Fort Lauderdale undertakes a number of dryer vent cleaning services such as debris and clog removal, line sanitization, cleaning of lint screen, visual vent inspection and booster fan cleaning. Our experts understand all areas in your dryer vents and we recommend that your vents should be checked once every year to avoid lint buildup. The homeowners we have serviced have reported improved fire safety, elimination of mold, enhanced clothing life, energy savings in their HVAC systems and time savings when drying clothes.
Brands We Service
There are lots of brands that we service at Air Duct Cleaning Fort Lauderdale. Each of these brands commands a significant market share. These brands include Trane, Goodman, American Standard, Carrier, Samsung, Hitachi, Lennox and many others. We also carry warranties on their behalf.
Call us today for enquiries. Our technicians will be there to listen to you and advise you on the best way to handle your HVAC concerns.